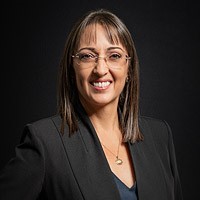 Kylee has been working with Bryan Mitchell and the Mitchells team for over 20 years.  She practices in estate administration and also heads the family law team.  
Kylee holds a Bachelor of Laws from QUT as well as a Bachelor of Arts in Modern Asian Studies from Griffith University which were completed simultaneously.  She also holds a Master of Laws (QUT) as well as a Master of Laws (Wills & Estates) (College of Law) and is a full member of the Society of Trusts & Estate Practitioners (STEP).    
Kylee brings enormous technical knowledge and practical strategic planning to the practice of family law and estate administration, as well as providing supervision and guidance to the younger practitioners in both areas.   
Kylee has a sensitive and sympathetic nature which helps to put clients who are experiencing some of the most difficult times in their life at ease.  She provides advice and guidance which allows them to work through the issues they are facing and make well informed and timely choices to achieve the best outcome possible.
In her spare time Kylee enjoys spending time with her husband and children, travel, listening to music from all nations and practicing Kendo.