Contact us for your free, 10-minute phone consultation
+ 61 7 3373 3633
About Us
How you can benefit from our expertise
When you need the very best advice
Mitchells Solicitors delivers quality advice, friendly service and thorough solutions to your legal problems. The firm has expertise in particular areas of law, most significantly in the areas of wills, trusts, estate disputes and litigation, family law, elder law, the law for disabled children and adults, and property and conveyancing.
Our values are:
HONESTY
STRENGTH
EXCELLENCE
Accredited Specialists in Wills & Estates in Queensland
There are only 45 Accredited Specialists in Succession Law (wills and estates) in Queensland. Bryan Mitchell is one of them.
Bryan Mitchell
Principal & Accredited Specialist in Succession Law
Bryan Mitchell
Bryan assists clients in the three areas of Wills and Estates, being Estate Planning, Estate Disputes and Estate Administration. His expertise is recognised by the Queensland Law Society, being an Accredited Specialist in Succession Law (which is another word for Wills and Estates). There are presently only 45 such specialists out of roughly 13,000 lawyers in Queensland.
More recently Bryan and the firm Mitchells was recognised by the influential Doyles Guide in two categories, being:
2020 Leading – Wills, Estates & Succession Planning Law Firms – Queensland (One of the First Tier firms in Estate Planning)
2020 Leading – Wills & Estates Litigation Lawyers – Queensland
2020 Recommended – Wills & Estates Litigation Lawyers – Australia
2019 Leading – Wills & Estates Litigation – Queensland
2019 Leading – Wills, Estates & Succession Planning Lawyers – Queensland
When you need the very best – call us!
David Graham
Senior Associate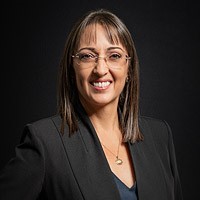 Kylee Ghodsi
Senior Associate
Kate Muller
Senior Associate
Mehera Saunders
Special Counsel & Accredited Specialist in Succession Law (Qld)
Tim O'Dwyer
Consultant & Public Notary
Graham Stenton
Solicitor - Special Counsel
Eirini Georgiou
Solicitor
Kristen Mitchell-Scott
Solicitor
I really appreciate your hard work Kristen to get me divorced.
-Victoria
It was a pleasure dealing with Kate and we were extremely happy with her advise.
-Gwyneth P.
Kate and staff were attentive, patient, and knowledgeable.
-Peter L.
I really appreciated the courteous attention to my requirements – and also my attempts at levity in amongst it all.
-Kathy R.
Kate was professional & very competent. A delight to deal with.
-Catherine B.
Keep up caring for your clients. It makes the biggest
difference for those looking for professionals in your field.
-Keyra A.
Thanks Mitchells for sorting out our estate planning.
-Peter D
Kate Muller is extremely professional in her dealings with us at all times.
-Keyra A.
I am impressed with the basic fact sheets on your website to explain your range of services & FAQ's in layman's' terms. Also, we have dealt fairly exclusively with Bryan and Kate and offer our thanks for their professionalism at all times for both personal and commercial matters.
-Kees P.
Estate Planning After Losing A Capacity It had always been the case that if someone lost their marbles in old age it was no longer possible for them to change their Will.   A lot of times, as a lawyer, you would have someone in your office who clearly did not have...
Where We Are
We also have offices in the Brisbane CBD and the Sunshine Coast by appointment.