Contact us for your free, 10-minute phone consultation
+ 61 7 3373 3633
About Us
How you can benefit from our expertise
When you need the very best advice
Mitchells Solicitors delivers quality advice, friendly service and thorough solutions to your legal problems. The firm has expertise in particular areas of law, most significantly in the areas of wills, trusts, estate disputes and litigation, family law, elder law, the law for disabled children and adults, and property and conveyancing.
Our values are:
HONESTY
STRENGTH
EXCELLENCE
Accredited Specialists in Wills & Estates in Queensland
There are only 45 Accredited Specialists in Succession Law (wills and estates) in Queensland. Bryan Mitchell is one of them.
Bryan Mitchell
Principal & Accredited Specialist in Succession Law
Bryan Mitchell 
Bryan assists clients in Wills and Estates, Trusts and Elder Law. His expertise is recognised by the Queensland Law Society, being an Accredited Specialist in Succession Law. There are presently only 45 such specialists out of roughly 13,000 lawyers in Queensland.
More recently Bryan and the firm Mitchells was recognised by the influential Doyles Guide in two categories, being:
2021 Leading Wills, Estates & Succession Planning Lawyers – Queensland
2021 Leading Wills & Estates Litigation Lawyers – Queensland
2021 Leading Wills & Estates Litigation Lawyers – Australia
When you need the very best – call us!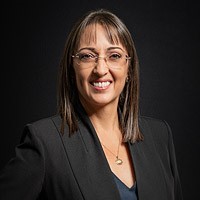 Kylee Ghodsi
Senior Associate
Kate Muller
Senior Associate
Mehera Saunders
Special Counsel & Accredited Specialist in Succession Law (Qld)
Eirini Georgiou
Solicitor
Benjamin Wollschlager
Solicitor
Tim O'Dwyer
Consultant & Public Notary
Graham Stenton
Solicitor - Special Counsel
I really appreciate your hard work Kristen to get me divorced.
-Victoria
Kate and staff were attentive, patient, and knowledgeable.
-Peter L.
It was a pleasure dealing with Kate and we were extremely happy with her advise.
-Gwyneth P.
Keep up caring for your clients. It makes the biggest
difference for those looking for professionals in your field.
-Keyra A.
Kate was professional & very competent. A delight to deal with.
-Catherine B.
Thanks Mitchells for sorting out our estate planning.
-Peter D
Kate Muller is extremely professional in her dealings with us at all times.
-Keyra A.
I really appreciated the courteous attention to my requirements – and also my attempts at levity in amongst it all.
-Kathy R.
Thank you for getting this property settlement over the line. If I ever need legal services again you guys will be my first port of call!
-N.E.
I am impressed with the basic fact sheets on your website to explain your range of services & FAQ's in layman's' terms. Also, we have dealt fairly exclusively with Bryan and Kate and offer our thanks for their professionalism at all times for both personal and commercial matters.
-Kees P.
Going through a divorce can be a much daunting experience for a first timer, especially if you have an uncooperative (ex) partner and topping it off with an international pandemic situation. Kristen and team were very helpful and made the whole process very smooth. Kristen, took the time to answer my numerous questions and queries throughout the process. In the end we achieved the result that we wanted. Thanks again to Kristen and team.
-K.M.
We highly recommend Pete Galea and the team here at Mitchells Solicitors. Pete and the team are very down to Earth, they explain things so that it's easy to understand. Can I say, they're very responsive which is an absolute blessing compared to a lot of other places. Very professional.
-Henry W.
"I was so happy to have come to a final agreement with my ex-partner. Things are going well in regards to co-parenting with my ex-partner. I write every message to her with the thought 'what would Kristen say' and it has been the best process for dealing with any disagreements. Kristen was very professional as well as empathetic to my situation. I felt like she really cared about what I was going through and that really helped me get through it. I would personally recommend Kristen to any fathers who may be going though a similar situation as I did. Thank you so much for your help Kristen."
-R.H.
"Had a crazy journey in trying to start the process of my divorce, I remember always calling and emailing with no call backs and no replies from other law firms, until I came across Mitchells Solicitors. Kristen had been such a blessing being my lawyer, she and her team did everything for me! I've been told so many times that going through a divorce could be the "worst migraine ever" – I can assure you with Mitchells Solicitors it's not true!
To Kristen and the team thank you for making my divorce finally happen with peace and with no stress! You guys are truly amazing." 🙂
-J.L
Meet the Aronis family, the very definition of a success story. George and Maria emigrated to Australia in 1959 along with their son Paul and their daughter Matty and purchased a small corner shop with a flat above to live in and where Matty worked when she was not in...
Where We Are
We also have offices in the Brisbane CBD and the Sunshine Coast.